TCNP is officially a Supporting Group Member of FNPN
Posted 10 months ago by Michelle Taylor
On behalf of the Treasure Coast Nurse Practitioner group, I  would like to thank Intentionally Well, LLC and Terri Pinder APRN for sponsoring TCNP's group membership for this year with the Florida Nurse Practitioner Network (FNPN) a state NP organization. Because we are not set up to collect dues or have elected officers, etc, until now we have not officially been a regional group member.
Intentionally Well has a variety of classes available to you and your patients. See the calendar on the Pinder's Nursery website for dates and more info:   Calendar of Classes 
Prioritize & Plan: A Workshop to Set Your Course for 2019
 Saturday, January 26, 2019 from 8:30 AM to 12:30 PM EST
"Failing to plan, is planning to fail."  -Alan Lakein 
Take a half-day time out to establish the priorities that matter most as you create the life of your dreams: health, prosperity, happiness are all yours to enjoy -IF you have a plan!
Leave with your strategy for achieving your best self, by putting yourself first! We will use the Wheel of Health to systematically select priorities and identify the strategies that work best for you. Leave with a Personalized Plan for the coming year.
While this series has been developed to be experienced as a whole, it is possible to benefit from taking only one or two of the series.  We encourage you to bring a friend- creating the life you love is always better with company!
Cost is $25 each or
2 registrants for $30!
The Garden In Your Gut:
The 101 on the Human Micro-Biome 
 Saturday, February 2, 2019 from 9:30 AM to 11:00 AM EST
As a horticulturist, I know the importance of planting in a healthy soil, rich in organic matter and alive with beneficial microbes to a healthy garden. As a Holistic Nurse Practitioner, I have seen the impacts of imbalances of the microbial ecosystem on human health. Learn the basics of cultivating the Garden in Your Gut to optimize your health. We will examine the links between the health of your gut, and your immune response, your mood, your cardiovascular health, and of course, your bowel function, nutritional status and weight.
Leave with a specific action plan to install and maintain a healthy belly landscape that fits your lifestyle. 
This workshop is FREE but requires registration.  Register Now!  
Where
Intentionally Well @
Pinder's Nursery
5500 SW Martin Hwy.
Palm City, FL 34990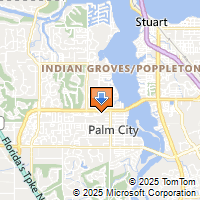 Driving Directions